Description
Edit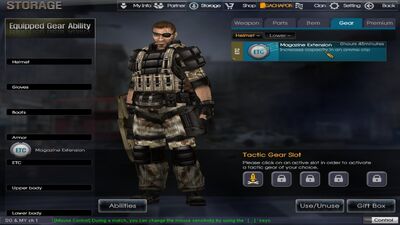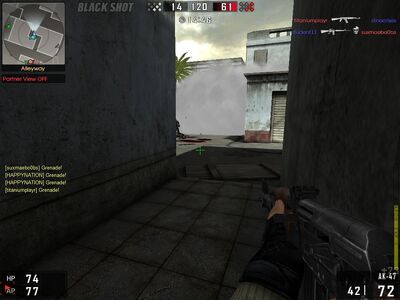 Increases capacity in an ammo clip.
(Gear,Etc)Magazine Extension increases the number of ammo you have in a magazine by 40%.It is a great gear to buy if you find ourself constantly running out of ammo and need to reload.It is 20BP more expensive then Quick Hands,which makes your reload faster.Magazine Extension can help you in many ways:
Decreases times you have to reload
Will not get caught with empty mags
Allows for a few more kills before reloading
Purchasing
Edit
The Magazine Extension can be purchased for:
200BP for 1 day
1000BP for 7 days
4000BP for 30 days
10,000BP for 90 days
Ad blocker interference detected!
Wikia is a free-to-use site that makes money from advertising. We have a modified experience for viewers using ad blockers

Wikia is not accessible if you've made further modifications. Remove the custom ad blocker rule(s) and the page will load as expected.