Description
Edit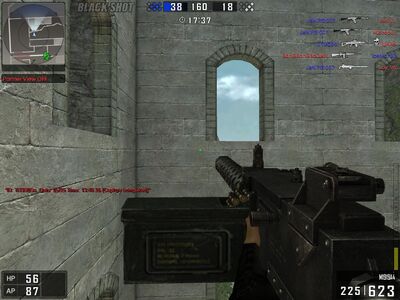 Light Machine Guns are heavy weapons that have a large ammo capacity and high damage but it is very heavy,which will get you killed.Another reason for not seeing these Light Machine Guns a lot while playing Blackshot is because it can only be recieved through the Gachapon Box,events or given by the Game Masters(GM).
Light Machine Guns
Edit
Ad blocker interference detected!
Wikia is a free-to-use site that makes money from advertising. We have a modified experience for viewers using ad blockers

Wikia is not accessible if you've made further modifications. Remove the custom ad blocker rule(s) and the page will load as expected.