Description
Edit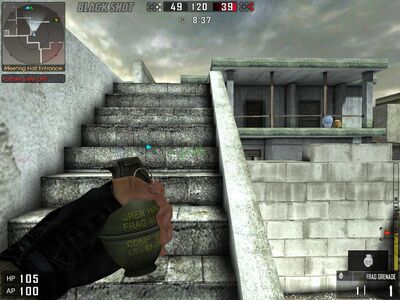 Grenades are throwable explosives and is located in the last weapon slot.Grenades are not supplied for some Team Death Match maps like Panic Space and Lost Temple but can be found in the Item Box.Although some of the purchasable grenades are non-lethal,they all have a purpose and can be used effectively to aid your team or get you out of trouble.
Types of Grenades
Edit
Ad blocker interference detected!
Wikia is a free-to-use site that makes money from advertising. We have a modified experience for viewers using ad blockers

Wikia is not accessible if you've made further modifications. Remove the custom ad blocker rule(s) and the page will load as expected.