Assault Rifle
Edit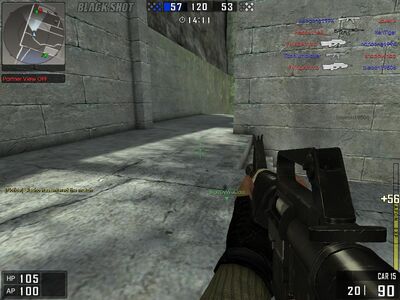 Assault Rifle are one of two primary weapon slots (the other being the SMG slot), most of these are fully automatic weapons except the Benelli M3 Super 90,M4 Super 90,Holy S hotgun,MASS NZ1 and S.P.A.S 12 which are all Shotgun and the Light Machinegun like M60,M1919A4 Browning and the MG42.These are the known Assault Rifles in-game including variants and exclusive weapons
BP WeaponsEdit
AK-47 Gold (can only be purchased at the Shop when obtained Rifle Mastery Expert 4th)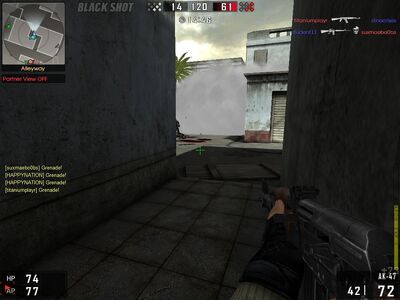 GALIL
G36
M16A1 (starting weapon for Adam and Cathy )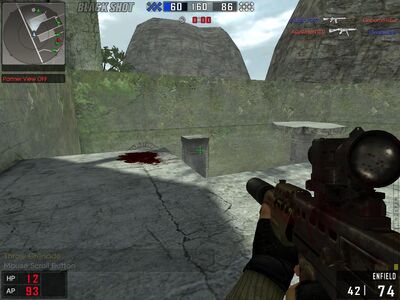 SIG552
GS WeaponsEdit
AK-47 Black
Browning (BAR)
F2000
G36 Desert
M4A1 Desert
Note that this weapons can only be obtained in special means like the Supply Box , buying Premium Packages , Gachapon Box or other and some of them are unavailable.
AK-47 Dragon
AK-47 DGI-C
AK-47 Red Frog
AK-47 Snow
AK-103 NZ1
Holy Rifle
L85 Enfield
L85 Enfield Woodland Camo
M4A1 DGI-C
M4A1 Strider
M4A1 NZ1
Ad blocker interference detected!
Wikia is a free-to-use site that makes money from advertising. We have a modified experience for viewers using ad blockers

Wikia is not accessible if you've made further modifications. Remove the custom ad blocker rule(s) and the page will load as expected.